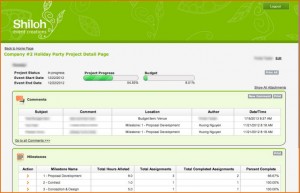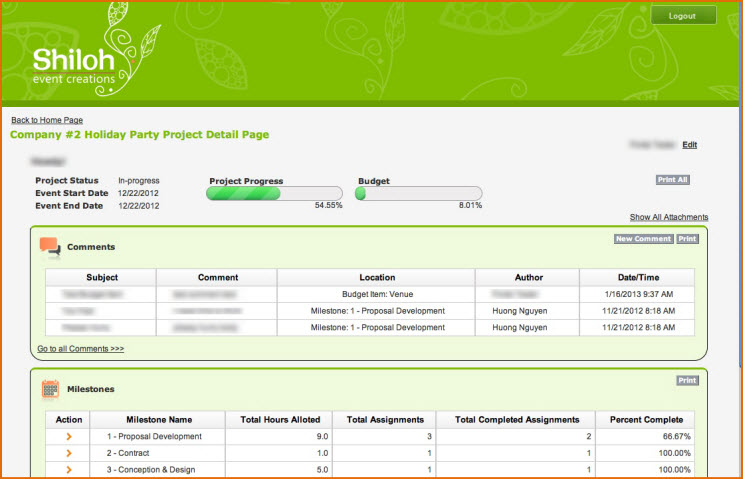 Yes, Salesforce.com comes out of the box pre-configured with Self-Service, Customer, and Partner Portals. Salesforce is generally referring to all of these types of standard portals as Communities. While Salesforce.com offers portals (communities) that require no programming, but rather just "point & click" configuration, your business may require more than the standard functionality. To meet your exact needs it may be best to develop a custom portal. But how to begin?
Deciding on the correct approach can be daunting, but as a team of consultants, Snapptraffic has the expertise to help you with any Salesforce.com issue you may face. We would be glad to speak with you up to an hour for FREE to discuss your needs.
Snapptraffic Consulting offers
Salesforce Customer or Partner Portals custom designed to match the look & feel of your website
Expert, on demand Salesforce help to design the system behind the portal, even those parts being used by your internal users if necessary
The technical expertise to architect your portal, build it based on your design inputs, and develop all the systems necessary to provide a great experience for your customers or partners
Flexible Scheduling, meet when it's convenient for you
Online meetings, avoid the cost of travel by meeting online
Keep reading for more on how Snapptraffic can help with custom designed portals to meet your needs.
See how Snapptraffic helped VeriStor
"When we started our search for a company to build our customer portal there were specific requirements that were to be met including seamless integration between Salesforce and our customer portal. After an in-depth conversation with Mike Snapp, it became apparent that Snapptraffic Consulting had the expertise we were looking for in impleme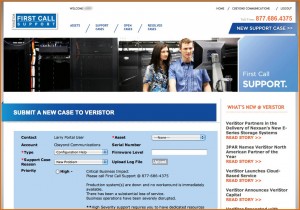 nting a high-quality customer portal. Mike and his Team worked with us closely, listened and executed our requirements in a timely manner resulting in a customer portal that exceeded our expectations." Read more.
– Larry Jenkins of VeriStor Systems, Inc.
Get Some Help Choosing and Building the Portal You Need
You may know that you need to give your customers or partners access to your Salesforce data in some way, but unsure of the best portal option, or the best Salesforce.com licensing option. There is a BIG difference between the pricing models offered by Salesforce.com, some licenses are as much as $35/mo/user, others as inexpensive as a few pennies, or even FREE. Choosing the correct licensing option is critical.
Then when it comes to building your portal, having the correct team in place is also important. Building portals on Salesforce.com requires more than a knowledge of the standard web-development tools. We've got the expertise to build the portal you need.
See How Snapptraffic Helped Shiloh Event Creations
Shiloh Event Creations, an event planning business, needed to move the management of their event planning business into Salesforce.com, but also wanted to distinguish the company from the competition by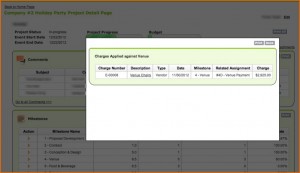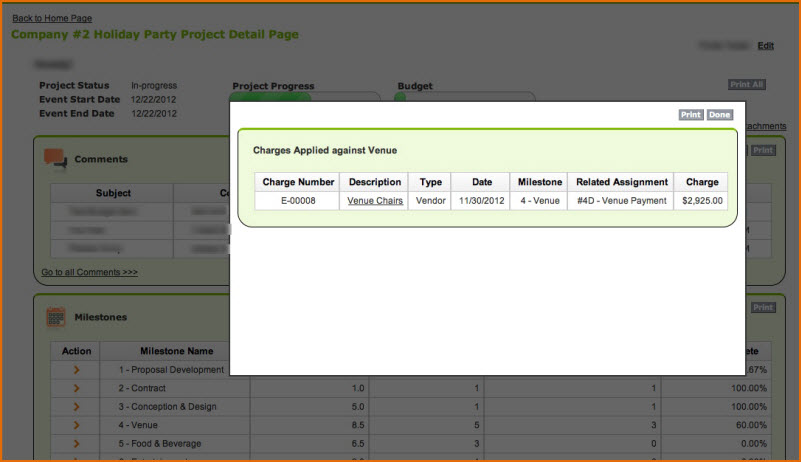 providing customers a portal in which they follow along real time with the planning of their event. While the standard portal provided by Salesforce.com is easy to setup and modify, it didn't provide the look and feel that they was hoping for. After talking through all the options, they decided that a custom portal with a design based on the existing website would be the best approach.
Read the complete Shiloh Event Creations Case Study
Custom Webpages to Display Salesforce Data
Maybe a full Salesforce customer or partner portal is more than you need. You may have a need to simply display Salesforce data on a website visible to the general public. In this circumstance, buying a Salesforce.com license would be impractical, and thankfully, not needed. We can build web pages, hosted by Salesforce.com, that anyone can visit without a license.
The system that provides this capability is called Salesforce.com Sites. These sites pages can show any data from your Salesforce.com instance, limited only by the feature and functions you care to provide. These can have any look that you desire, and can have any functionality you want to build into them. Typical examples are pages like:
displaying Job Listings in your company and accepting applications for those
showing a department in your company work generated by another department
receiving leads, cases, or other information that you want to gather from website visitors
These pages are fully interactive and work much like a portal, with the major difference being that a Salesforce customer or partner portal user has a user record in your Salesforce system (which you purchase as a license from Salesforce.com) and a site visitor doesn't. Yet the site visitor can still enter information and even search through your Salesforce data, limited by the functionality you care to provide.
"We engaged with Snapptraffic to help us roll out a customer portal with very specific requirements to read customized fields in Salesforce. One of the more challenging tasks was to determine an SLA based on multiple criteria and allow for fluid updates if any of the criteria changed. They were able to meet this perfectly and on time. Mike is very easy to work with and explains the plan to implement so everyone knows their role. The rest of the team was great to work with. We had some very specific requirements that were met on every level. They were always responsive to our needs." Read more.

– Gaylene Dickens of Unitrends
Ready to Learn More?
As a team of consultants, Snapptraffic has the expertise to help you with any Salesforce.com issue you may face. From initial implementations, to custom development, to portals, we can solve your Salesforce.com problem quickly and inexpensively. You can learn more about our services by clicking the appropriate links. Please use the contact us page to setup an initial consultation. We would be glad to speak with you up to an hour for free to discuss your needs.
Your Satisfaction is Guaranteed!
Our bottom line guarantee is that you receive value from everything we do. If you decide that our work does not satisfy the requirements you gave us, we won't charge you for the work. If you are not happy, you don't pay. We like happy customers who feel like they got their money's worth.