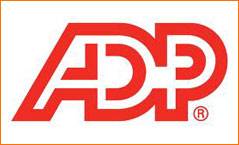 I was given a task to complete an implementation of Salesforce.com within 30 days, with limited training and budget. I searched out consulting companies and found Snapptraffic Consulting. Within a week they had fully engaged and we were off and running with getting the system setup and tailored to our defined business process. Michael and his team were able to quickly build out our custom objects and work with our various group leads to tailor other pieces of the product to our workflow. They provided all the initial training tailored to my requirements. Our team of associates was using the tool for their daily work by the 30 day deadline. We have now been using the tool for 90 days. Michael is always available to answer technical questions, and has provided additional assistance with further customizations. The remote model really removes the barrier of expense and also allows flexibility in scheduling. Through the interactive approach using GoToMeeting I have been able to learn how to perform customizations and therefore support and administer the system for my organization. As we move into our integration phase of the overall Salesforce.com implementation you can be assured I will turn to Snapptraffic for my consulting needs.
– Laurie Duff of ADP Dealer Services
When the new Salesforce1 mobile app was released, our SF Admin Team was thrilled! As we started to play around and configure the app, we realized it was missing the biggest piece of functionality that our users need – Access to their Events.
Our external sales team (the epitome of "road warriors") covers every state in the country, are rarely in front of their PCs, and rely heavily on their mobile devices to communicate with our internal schedulers, sales staff, and contacts. Their mobile device calendars syncing with MS Exchange and Outlook syncing with Salesforce did not solve the many "calendaring" problems in Salesforce1.
The externals need to access, edit, and add notes in the Description Field of Events. The internals need to update the external's Event Statuses, often at the last minute, and have that information immediately viewable. With only 2 weeks until our annual training and conference, our SF Admin Team was a little panicked about rolling out Salesforce1 without these needs being covered. With no developers on staff, we were at a loss for how to proceed.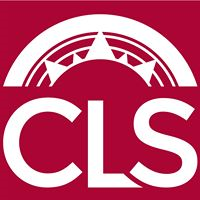 Thankfully, we found Snapptraffic! They deployed a custom solution that filled the major gaps for us at a great price.
With the My Day Tab, our users can see their Events for not only today, but through the whole month
Users can edit Event records and keep notes, just like they would in Salesforce
Any calendar updates in Salesforce.com or in My Day update instantly
– Jackie Collett, Project Manager – IT Solutions of CLS Investments, LLC
After working with another consultant that caused us a lot of grief, we found Snapptraffic Consulting. At the time we were close to abandoning Salesforce because we weren't confident it would work for us. Our experience with Snapptraffic was completely unlike our first consultant. First, we found it easy to make appointments and discuss the issues we faced with a knowledgeable Salesforce.com expert. He really understood Salesforce, but beyond that, he understood business, and was able to translate our business requirements into Salesforce systems that worked beautifully for us. In many cases, changes we requested were done right in front of us while we watched online. Visualforce projects were done in a timely manner, delivering exactly what we requested. Our experience with Snapptraffic could be summed up in a word: competence. They understood what we needed, recommended solutions, helped us to understand how those recommendations would meet our needs, and quickly, inexpensively, and competently delivered great solutions. Thanks to a great implementation partner, Salesforce.com is now a great asset to our company.
– Jason Adler of Heikkinen Energy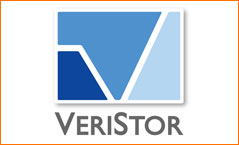 When we started our search for a company to build our customer portal there were specific requirements that were to be met including seamless integration between Salesforce and our customer portal.
After an in-depth conversation with Mike Snapp, it became apparent that Snapptraffic Consulting had the expertise we were looking for in implementing a high-quality customer portal.
Mike and his Team worked with us closely, listened and executed our requirements in a timely manner resulting in a customer portal that exceeded our expectations.
– Larry Jenkins of VeriStor Systems, Inc.

We engaged with Snapptraffic to help us roll out a customer portal with very specific requirements to read customized fields in Salesforce. One of the more challenging tasks was to determine an SLA based on multiple criteria and allow for fluid updates if any of the criteria changed. They were able to meet this perfectly and on time. Mike is very easy to work with and explains the plan to implement so everyone knows their role. The rest of the team was great to work with. We had some very specific requirements that were met on every level. They were always responsive to our needs.
– Gaylene Dickens of Unitrends


Snapptraffic has been a vital part of our efforts to implement Salesforce, exceeding our expectations in every aspect of the project: expertise, timeliness, value, and willingness to go the extra mile to get the job done right. But the most important thing I would impress upon anyone looking for a quality development solution for Salesforce (at a great price to boot) is the trust factor. The team at Snapptraffic will not try to drag out projects in order to bill more hours. In summary, they are knowledgeable, timely, inexpensive, and honest; and who could ask for anything more than that?
– Jason Parker of Priority Power Management

Working with Snapptraffic.com has been extremely valuable to our organization. Snapptraffic provided consulting services as well as custom training for our users. I have also been impressed with their knowledge of customer relationship management and their easy style of presenting the information to our users. It has been a pleasure to continue to work with them.
– Juel Bortolussi of O'Reilly Media Inc

Snapptraffic services and consultants have provided a great service to my company in helping us customize our Salesforce.com application. The cost of their services have been recouped 10 times over. Thanks for everything Mike.
– JP Lowry, President of Preferred Financial Funding

Our implementation of 20 Salesforce users was only a few weeks along when we saw that we needed assistance in making sure we were setting things up in the best possible way. We were surviving, but we were not thriving. Unlike other firms we interviewed, Snapptraffic was ready to roll up it's sleeves and help us with the problems we were facing. With new staff coming on board and uncertainty about how best to structure accounts and contacts, we were needing help quickly. Snapptraffic analyzed our situation, helped us decide on the best account structure, and continues to develop custom buttons and features to make our team more productive. Thanks!
– Mark Wiles of College Foundation of North Carolina
CFNC Resource Center is a nonprofit college access service of North Carolina. Earlier this year we were in the market for a more user friendly and budget conscious CRM. Fortunately, we were able to join Salesforce through their nonprofit donation program. We found Salesforce to be a robust tool, but needed some help customizing the product to meet our needs. Since we are a very small organization, we wanted someone to consult with us on a smaller scale on setting up the product beyond what we were able to do with Salesforce "help & training" and joining other nonprofits in Salesforce discussion groups. Michael Snapp has been an invaluable asset to the customization of our CRM product and in helping us think through what we wanted/needed. It was such a relief to have found someone who is easily accessible and works hard to make sure we are getting what we paid for from our CRM. I feel strongly that we will be able to accomplish our goals because of Michael's help now and in the future. Thank you so much for providing this service!
– Atticia Bundy, Associate Director of CFNC Resource Center

When we first started using Salesforce, it was overwhelming. So many features, so little support. Snapptraffic to the rescue! Michael and his team gave us the one-on-one attention we needed at rates that every small business can afford. Helpful, timely, respectful and patient. These people are your Salesforce configuration dream team.
– Ben Utley CFP® of Physician Family Financial Advisors

We were very fortunate to find Michael when we were doing a change over from ACT to Salesforce. ACT makes it very difficult to port over all of their information and Michael was able to organize our database into a useful format by first understanding our needs and structure in salesforce and then making the appropriate changes to our ACT data structure. Using gotomeeting he walks us through each of the hundred or so steps it took to get from a disorganized ACT database, to a perfectly clean ready to use Salesforce data. Always careful with our data and our time, Michael Snapp is the best consultant we have ever come across in any field. We have come back for additional projects and will continue to do so as our business grows.
– Rick Fultz of Innovative Lease Services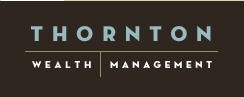 I contacted Snapptraffic for help customizing Saleforce for my wealth management business. Michael Snapp and his company were quick to respond and delivered as hoped. They are professional and expert in their knowledge and communication of how Salesforce can make a positive impact on your organization. They took the time up front to understand my business, how it operates and where I could benefit from a robust platform like Salesforce. It has been a pleasure to work with Michael and Snapptraffic and I would highly recommend them to anyone looking for Salesforce consulting.
– Russ Thornton of Thornton Wealth Management

Mike Snapp and his team have become a valuable extension of my sales team. My business is a manufacturer rep business, with $15M in annual sales, and can't afford a system expert or administrator. Mike and his team have provided that important level of experience, and expertise about Salesforce, sales reporting and system administration. With Mike's team, we quickly deployed the basics in a matter of weeks, converting a significant amount of data from an underutilized ACT system. Today, we enjoy solid insightful information about our business that is allowing us to make well informed business decision about our team, our business, and the direction that we will take based on sales trends. You can't do better than these people. Personalized, hands on care of a small business, with the depth, experience and insight of seasoned professionals.
– Dick Putt of Capitol Electronics

I am a business owner that has been using Salesforce for the past several years – from the very beginning Michael Snapp has trained several of our team members on this great tool. He adapts to what we need at the time. He is responsive to our needs and I always feel as though he is our partner. There are times when I need his help to manage e-broadcasts, customize our database fields, export data or leverage our skills in reporting out of salesforce. It is great to have Michael as our partner in managing our contacts and supporting us as we grow our company. I would highly recommend Michael as your resource to leverage salesforce and CRM solutions for your team.
– Sherry Benjamins of S.Benjamins & Company, Inc.

We have been very happy with the response and work we have received from Snapptraffic over the past year. They always seem to be available when we request a meeting and have always met or exceeded their deadlines. They don't just create the needed items, they recommend ways that we have not always thought of that go above and beyond since they have taken the time to understand our business beyond just Salesforce. If you have a need to help your business use Salesforce I highly recommend Snapptraffic.
– Steve Williams of Archoustics West
Snapptraffic Consulting has been instrumental in helping me and my practice make the transition to "cloud computing." As a chiropractor and nutritionist, my focus isn't typically on computer systems, but rather on the human body. Michael at Snapptraffic Consulting not only helped me get these online systems setup and running, he understood my business model and was able to tie it in with my PPC and SEO Campaigns. His broad level of understanding across so many disciplines really took the pressure off and allowed me to focus on what I do best.
– Dr. Neil Levin
www.drneillevin.com
Chiropractic, Nutrition, Fitness
East Northport, NY
I had just started with Hale and they decided to move to a new platform, Salesforce.com and wanted me to help implement this into our office. I had never done anything like this before and was a little nervous about the involvement I would have with the set up. After speaking with Michael, I felt more comfortable about working on this project. He and his staff asked questions to get an understanding about what it was that we wanted to use this for and how it would benefit out company. They were very detailed about the information and did such a great job with set up and gave many suggestions that helped us make the right choices. I had many questions and changes that I wanted that would work best for me and never did I get a negative response. They were always willing to make the necessary changes and did so in such a timely manner. I would refer Snapptraffic to anyone who has already implemented Saleforce.com for any tweeking to your current setup or to a newbie that is going to need a lot of hand holding in the beginning as I did. Michael and his staff will be there for you every step of the way.
– Maggie Mixon of Hale Communications – St. Louis, MO

Snapptraffic has been incredibly helpful in getting our company proficient in Salesforce. Mike and his team have made our sales and operations divisions more efficient by helping create reporting, job costing, and data management systems. I highly recommend Mike and the team at Snapptraffic Consulting….they are a pleasure to work with!
– Duke Barnett of Bay Fireworks – Farmingdale, NY

Snapptraffic has been an extraordinary addition to my sales team. I consider Mike part of our organization as he plays a vital piece to the proper use and unique approach we implement when using SalesForce. He is clear and concise on his feedback and gets my requests executed immediately with flawless results. Their "support" model is ideal for my organization as we need random assistance and he's always there. My entire sales team views Mike as our SalesForce Savior!!
– Miranda Price, Vice President Business Development & Marketing of EPC Group – Houston, TX

Snapptraffic has been incredibly helpful in giving us a better understanding of the Salesforce.com platform – both in philosophy behind the structure and in providing useful tips or instruction of how to build pieces. Their insight is helping us to have a better structure within our Salesforce.com org, as well as develop processes that make the most sense for our industry and purpose of the platform.
In addition, their teaching style is easy to follow and understand by users in our organization who have a wide gap in experience level. It is well paced and specific enough without being too technical.
They have built and designed applications to SFDC that solve relevant and simple needs, and are helpful in referring us to other partners that offer similar solutions.
We highly recommend Snapptraffic as a training partner and coach for Salesforce.com. They truly are experts and they are incredibly helpful!
– Ursula Torp, Marketing Manager of Xede Consulting Group – Troy, MI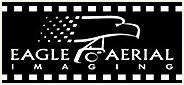 We have been relying on Snapptraffic Consulting for almost 2 years now. I don't know how we would have gotten "off the ground" with Salesforce if it weren't for Mike Snapp's help. It's great to have someone, other than basic Salesforce support, who can walk us through processes, help develop procedures, and offer suggestions and strategies unique to our business model. We have the Group Edition of Salesforce. Snapptraffic has been very helpful in coming up with "work-arounds" for problems that are not easily solved using the basic Group Edition. The people at Snapptraffic Consulting are easy to get along with, responsive, and exhibit a genuine desire to solve issues. I'm grateful to them and would highly recommend their services to anyone needing assistance from a Salesforce expert.
– Doreen DeRose of Eagle Aerial Imaging