Are you thinking about a custom portal for your company? Snapptraffic will work together with you to create a vision and then work with you throughout the creation and implementation process to fulfill that vision.
See how we helped Shiloh Event Creations…
In November 2012 we received a call from Huong Nguyen of Shiloh Event Creations asking if Snapptraffic Consulting could help her configure the standard customer portal that is available through Salesforce.com. Huong has an event planning business and wanted to move the management of her event planning business into Salesforce.com, but she also wanted to distinguish her company from the competition by providing her customers a portal in which they follow along real time with the planning of their event.
Huong had already considered several project management solutions available on the app exchange and was close to buying one of those. Before doing so, however, she wanted to be sure that certain details of a project could be made visible through the Salesforce.com customer portal. She was asking for our help to determine if it was possible to show to her customers some important aspects of the project (from a third-party application), but to keep other items concealed.
We discussed her goals, reviewed her business process, and ultimately she decided that a custom portal with a design based on her existing website would be the best approach. Here are some screenshots of the final result. And you can read the complete case study, or if you're ready tell us about your project!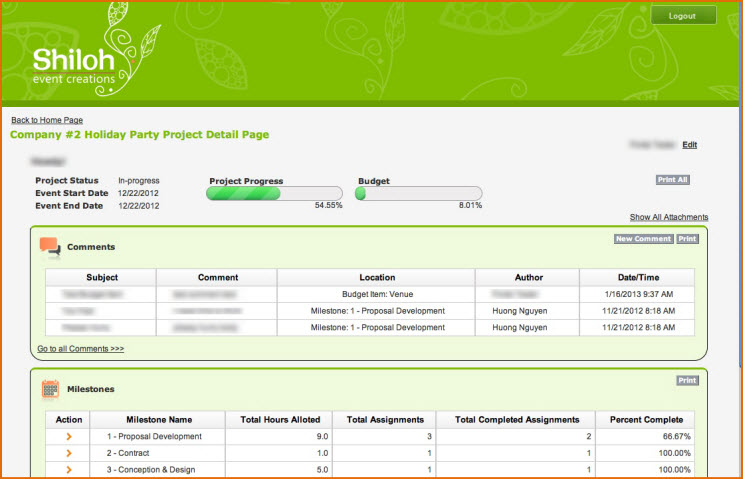 A Detail Page from the Portal of a Shiloh project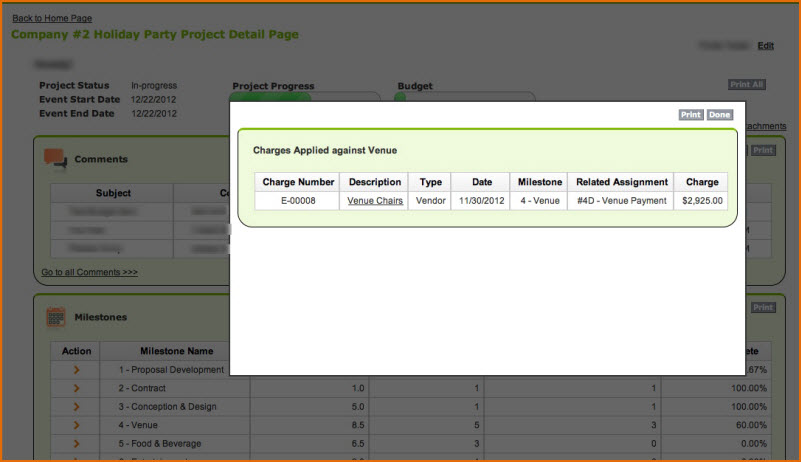 A Typical Page from the Portal
Check out the complete case study on our Vision Blog.
Ready to Get Started?
Snapptraffic Consulting is ready to speak with you for up to an hour for FREE to discuss your needs. Contact Us, if you are ready to tell us about your project! We guarantee you will be 100% satisfied with your custom portals.