Are you looking for a simple, inexpensive drip marketing system for Salesforce.com?
Do you need to be able to send emails or schedule your reps to call your leads or contacts based on a certain schedule?
Snapptraffic has built an application that can do exactly that. There are many systems out there to automate your nurturing process, but they can be expensive and cumbersome. If you are looking for a simple and inexpensive drip marketing solution, Snapptraffic can help.
What is a Drip Marketing System?
The idea behind drip marketing (sometimes referred to as lead nurturing, marketing automation, or touch marketing) is a steady "drip" of scheduled prospect touches based on when the prospect was added to a campaign. A "touch" might be an email, a call, a direct mailer, a visit – whatever you think might help the prospect take a step towards buying your product.
An Example Drip Marketing Campaign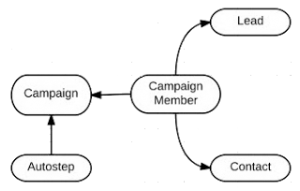 As an example, you might define touches that occur something like this:
Day 1: Email the "Hello" letter
Day 2: Email the "About Us" letter
Day 3: Create a task for their sales rep to call
Day 4: Create a task for their sales rep to mail an info pack and DVD
Day 5: Email the "Reminder" letter
Day 10: Email the "Did you Know?" letter
Day 14: Create a task for the sales rep to call
The schedule starts the day the person is added to the touch campaign. This might be the day they filled out a form on your website or called to ask for information.
The Snapptraffic Drip Marketing System
The Snapptraffic Drip Marketing system is a simple application that gives you the means to include any lead or contact on a drip campaign. The actions in your drip campaign can be defined by you to include any action you want to take on any day you desire in the process. The drip campaign will send emails or create tasks for your reps on the schedule you determine. For emails, you can choose the email templates that you want to send and for tasks choose the text that goes into the task subject or comments.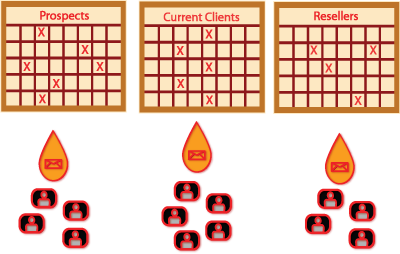 In our system, you will create your actions against the existing campaign object in your Salesforce.com org. Each action record defines the action that will take place and the day on which it should execute.
You can have as many of these campaigns as you like and use manual or automated methods for including or removing leads or contacts from these campaigns. The day they are added to the campaign is the day that the schedule begins for that prospect.
Because this system is fully native to Salesforce.com, there are no integrations to setup, no outside systems that need your login credentials, and no new system that you have to learn.
Setup and Training is Included
As part of your setup fee, we will take care of the installation for you and take the time to teach you to use the system.
Pricing
We sell this application for $7/user/mo and have a one month free trial. The setup fee is $299 and covers our setup and an hour of training.
Do you Require Additional Features?
As the developer of this application, and as a Salesforce.com development company, Snapptraffic Consulting has the expertise to further customize this application for you to include any features that you need. These extra features can be included at our normal hourly rate.
Our Commitment
Our commitment to our clients is to provide the most value possible for the expense incurred. Our underlying guarantee is to only charge clients for that which they agree adds value to their system. If you are not satisfied with the work accomplished, you will not be billed.
Where possible, and if desired, we will identify work that does not require our Salesforce expertise and which can be accomplished by your company internally to cut down on hours required. We are happy to train you to do anything that we might otherwise do for you.
100% Satisfaction Guaranteed!
We Insist that You Receive Value From Every Consulting Session
If You Are Not Satisfied, You Will Not Be Billed
It matters to us that you receive value from every session we have together or from every hour that we spend working on your system when we are not together. If you are not satisfied with our work, we will remove that charge from your bill.